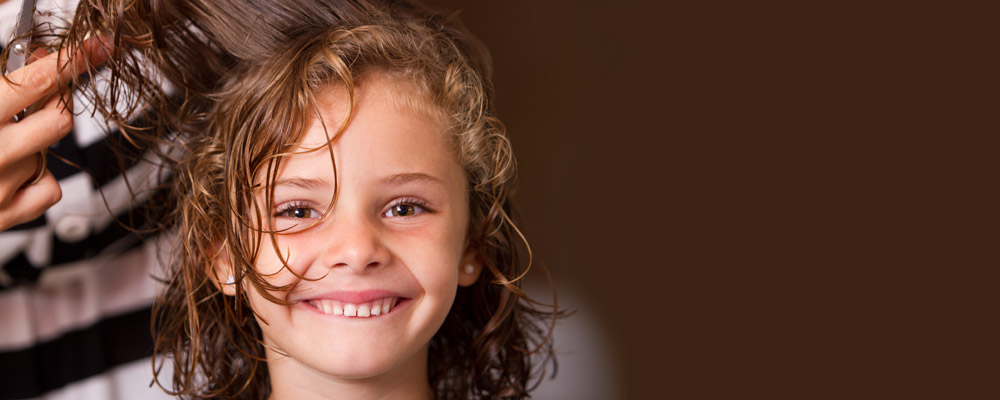 The Kit
Hair Brush
Hairspray
Bobbles
Dad you're in charge this morning, and we've got some tips to get your little ones from their bedroom to the breakfast table with three simple styles. Whether you're getting ready for a daddy daughter date or you're heading to school, these cute hairstyles for girls are easy and effortless for dads to do.

So before you get started on our easy hairstyles for little girls, we've created a suggest kit so you can make sure you have the right hair products and hair accessories to hand.
Pony tail
Start by gently brushing through their hair with the hair brush to remove any knots.
Next put the bobble over one of your wrists and gather the hair up into a ponytail.
Brush the hair in 4 sections, the top, each side and then the bottom until it's in a neat ponytail in your hand.
Using your free hand pull the bobble over the hand it's on and around the ponytail. Twist the bobble around the hair as many times as you can until it feels tight and secure.
Finish by decorating the hair with hair accessories such as hair flowers and hair clips.
Twisty bun
Begin by gently brushing through your little one's hair using your hair brush
Follow the steps of the pony tail style
Next, take hold of the ponytail and twist the hair right to the end
Still securing the twist with your hand, next wrap the twist around itself at the top of the head to create a bun.
Now secure it with another bobble before adding a spritz of hairspray to hold the bun in place.
Add hair accessories such as hair flowers and hair clips to your twisty bun to finish off the look.
Loop throught
Start by detangling any knots in your daughter's hair using the hair brush.
Follow the steps of the pony tail style.
Loosen your grip on the ponytail and fasten the bobble around the ponytail at the nape of the neck.
Next create a hole in the centre of the hair above the bobble using one hand.
Now using your spare hand take the end of the ponytail and thread it through the hole and pull downwards until a twist through ponytail is created.